Vouchers available for upcoming games (after given to athletes for family members): JH- 11/30 vs Guthrie- 80 wristbands JV & V- 12/01 @ Ira- 40 tickets- Face coverings must be worn at all times!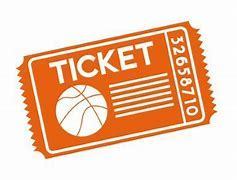 There are 20 tickets available for the girls' games in Westbrook tomorrow, Nov. 24th!
The XC Bulldog and Spurette teams will be escorted out of town for STATE competition at 8:00 am on Sunday morning. If you would like to participate in the send off, please line Burlington Street to cheer them on as they travel to Round Rock!

Class of 2021 will be having a Cake Raffle and Cake Auction fundraiser during every JV/Varsity home game. They will also be doing a cupcake drawing for the elementary students to win a chance at a pan of cupcakes also during every home game. All tickets are $0.50 each. So come support the seniors as you cheer on the Bulldogs and Spurettes!

If your child rides Les Lester's bus route and he has not picked you up the bus will be late due to a mechanical issue. We are in the process of switching buses. You will need to either bring your child to school or they will be picked up late. Thank you.

The Thanksgiving meal planned for tomorrow will only be available for students and staff. Due to the possibility of increased exposure by opening up for the public and logistical issues of cleaning/disinfecting between classes and grade levels, we will only feed our students and staff. Thank you.

Friday, Nov. 20, wristbands/tickets for both the boys and girls games are now available. Girls- vs Slaton- 105 wristbands Boys- @ Sands- 40 tickets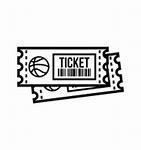 This weeks games are as follows: Mon., Nov. 16th- JH vs Motley Co starting at 5:30PM Tues., Nov. 17th- Varsity girls vs O'Donnell 6PM and Varsity boys vs Hermleigh 8PM Friday Nov. 20th- JV & Varsity girls vs Slaton starting at 5PM and JV & Varsity boys @ Sands starting at 6PM. You must have a ticket/wristband to enter. Please come by the Central Office to pick yours up. Hours are 8AM-4PM.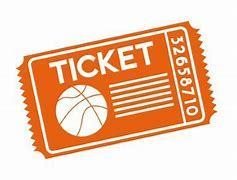 Here are the tickets still available for upcoming games: JV & Varsity girls, today, Nov. 13th @ Earth- 18 tickets JH vs Motley Co, Monday, Nov. 16th- 98 tickets

There are 24 tickets available for the girls' basketball games tomorrow against Springlake-Earth. Tickets can be picked up at the Central office. You must have a ticket to enter the game, and again are first come-first serve!

The 5th graders put on a Veteran's Day program this morning honoring those who have and those who still are serving. They did a fantastic job! Thank you Veteran's for your service!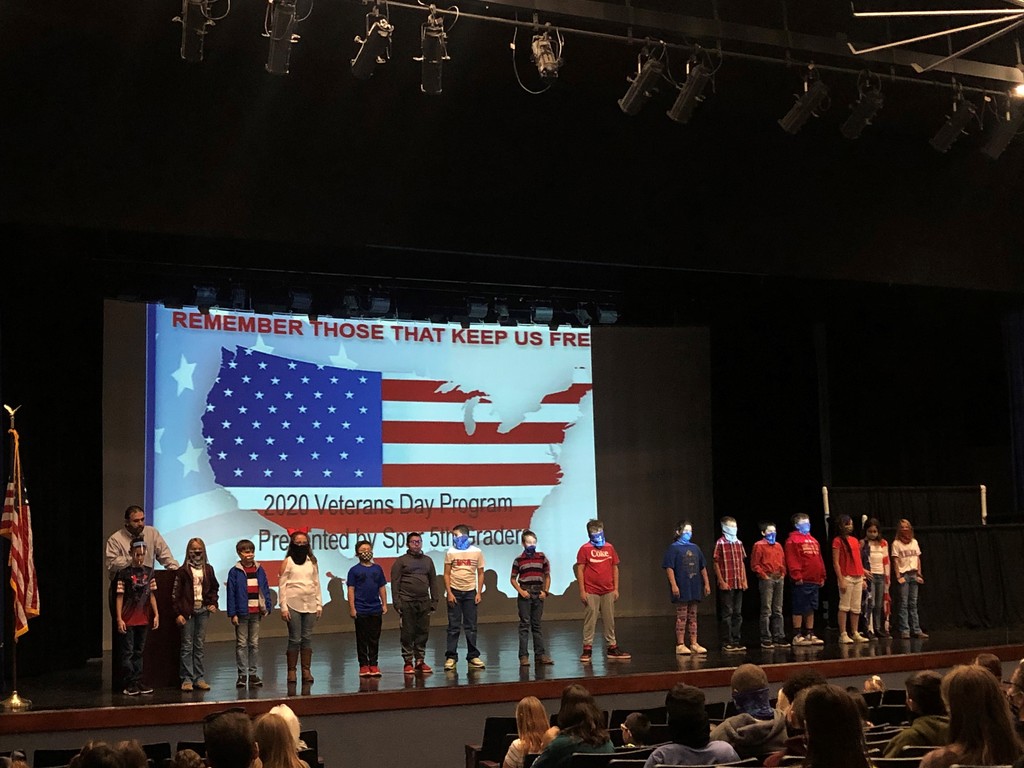 We have just received word that Petersburg is cancelling the girls basketball games for tonight (11-10-20). Sorry for the late change.

Veteran's Day Program, tomorrow, Nov. 11th at 9:30 AM.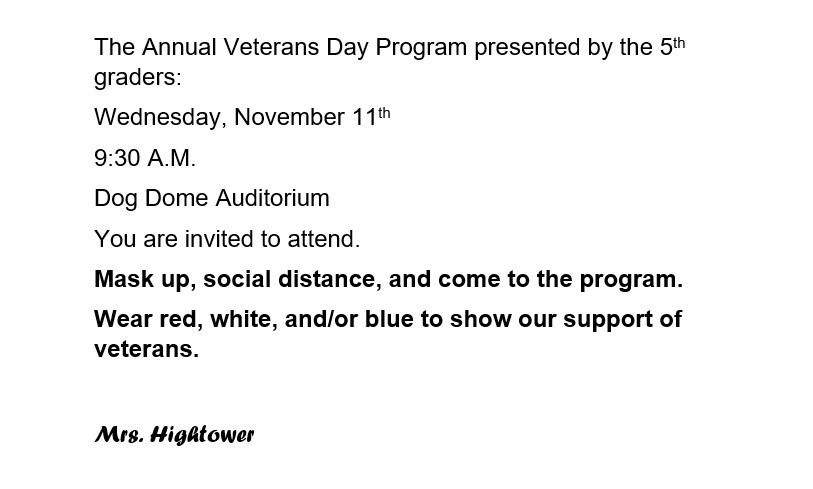 If you are planning to attend the girls basketball games tonight and have not gotten your tickets please let us know. Tickets will need to be picked up prior to 4:00pm. If you do not have a ticket and facial covering you will not be allowed to enter the gym. Spur ISD is doing to best to follow the guidelines set by the UIL and the State of Texas. The games will also be available on the NFHS network. Come support your Spurettes!!

If you are wanting to attend the girls' basketball games against Petersburg tomorrow, Nov. 10th you will have to have a ticket voucher to enter. Each player has been given some for family. After that we have 116 left. These tickets can be picked up in the Central office and again are first come- first serve. Also, don't forget about the basketball meeting tonight at 7PM! We will be addressing any questions/comments that anyone may have regarding basketball games and the limited seating that is available.

If you are still in need of a ticket for the JV and Varsity Girls games at Crosbyton you need to pick it up by 4:00pm today in the Admin office. We have 20 left.
There will be a meeting on Monday night at 7:00 in the dome gym to discuss and answer questions concerning basketball games and the limited seating that will be available. We invite all parents and community members to attend

If you are wanting to attend the girl's basketball games on Saturday, Nov. 7th in Crosbyton you must have a ticket voucher to enter. Vouchers are available in the Central Office. We only have 28 available so they are first come-first serve! Office hours are 8AM-4PM.

The LAST junior high pep rally of the year will be tomorrow, 11/5, at 3:20 pm in the dome! Wear CAMO as the Bullpups claim victory against the Paducah Lizards!
Due to unseen circumstances, Lifetouch is unable to send a photographer out for retakes today. I apologize for the inconvenience. Retakes will be on December 1, 2020.