Just a reminder about the football games and times tonight in Whitedeer. The order and times are a little different. They will try to start as close to these times as possible but times could be off a little based on how the games go. Go Bulldogs and Bullpups!!! JV Bulldogs vs Whitedeer @ 4:00 JH Bullpups vs Whitedeer @ 5:00 Varsity Bulldogs vs Whitedeer @ 7:00
Here's the schedule for todays games in White Deer: JV Football game starts @ 4pm; JH Football game starts @ 5pm and the Varsity game @ 7pm

Due to not currently having water at Spur ISD we are going to plan a 10:00am start time today 9-15-2021. Sorry for the inconvenience. We are expecting to have water back up in the next couple hours. If for some reason the situation changes we will let you know ASAP. Buses will run 2 hours late.

Parents, Due to the City of Spur experiencing water issues Spur ISD will have to release students at 1:30pm. Buses will run at 1:30. The issue is not expected to be resolved by the end of the school day. Please call the school office if there is an issue with them going home at this time.
The Class of 2022 are selling Pinktober shirts, order forms are in front of the high school and elementary offices. Orders with payment are due by 3:30pm Sept. 22nd.
Monday, September 13th- Tuesday, September 14th- SHAC Meeting @ 6:30pm in the Cafeteria Wednesday, September 15th- Thursday, September 16th- Friday, September 17th- Early Release @12pm; JV vs. White Deer (T) @ 4pm; JH vs. White Deer (T) @ 5:30pm; Varsity vs. White Deer (T) @ 7:30pm Saturday, September 18th- Canadian XC Invitational (HS only)


Just a reminder that both football games are at Spur tonight with the JH starting at 5:00 and the Varsity starting at 7:30. You will only pay once at the gate for both games. Ticket prices are 5 $ for adults and 3 for students. Go Bullpups and Bulldogs!!!!
Senior FAFSA/Student Loan Night Parents of seniors come out to get information on how to complete the FAFSA and apply for student loans. Monday September 20th from 6:00pm-7:00pm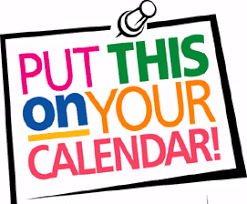 The JV Bulldogs has been confirmed and will be at 5:00pm @ Valley on Thursday September 9th

We have some schedule changes for football games this week. Due to some construction issues at Motley County. We will be moving the Junior High Football game to Spur and will play it at 5:00pm on Friday. The Varsity game with Motley County will still be played at 7:30pm as originally scheduled. The JV Football game with Valley at Motley County will have to be changed so the location and time is TBD. Thank you
We started something new this year at Spur Schools. BULLDOG SHOUT-OUTS Our goal is to recognize students, prek-12, who do exceptional things in the classroom or around the school. We asked all school employees to be on the "lookout" for our kiddos doing good deeds. At the end of each month we recognize those deserving students. For the month of August, our BULLDOG SHOUT-OUTS go to the following: Liam Horn (Senior) Lane Pharis-Bell (Senior) Martel Hines (Freshman) Jacob Littrell (Senior) Jagger Zarate (8th grade)

Just a quick reminder that the Varsity Football games originally scheduled for Friday with Meadow has changed to Thursday at 7:30pm at Spur. We hope this is not something that continues to happen but with the official shortage we never know. Thank you

JV Bulldogs beat Anton Bulldogs. 54-6 Congratulations!
This week PTO will be selling tattoos on Thursday during breakfast instead of Friday.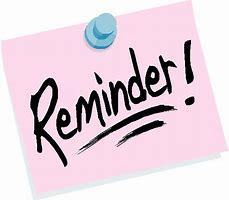 Monday August 30th- Tuesday August 31st- JV vs. Anton at Anton beginning at 6:00pm Wednesday September 1st- Haskell War Path XC Meet (JH &HS) Thursday September 2nd- Pep Rally @ 3:20pm; Varsity vs Meadow (H) @7:30pm; 5th Quarter @FUMC Friday September 3rd- Saturday September 4th-

August 24, 2021 Summer P-EBT Letter to Schools Texas Health and Human Services is partnering with the Texas Department of Agriculture and the Texas Education Agency to provide summer 2021 Pandemic Electronic Benefit Transfer (P-EBT) benefits to eligible children. Summer P-EBT, which covers June–August 2021, is for families with children (K–12) who are certified for free or reduced-price meals through the National School Lunch Program (NSLP) and for families with children born after Aug. 1, 2014, who receive Supplemental Nutrition Assistance Program (SNAP) food benefits. It is a one-time benefit of $375 for each eligible child. There is no summer 2021 P-EBT application. HHS, TDA and TEA request that schools attempt to contact eligible families now about summer P-EBT. Thank you for your assistance with the P-EBT program. We appreciate all the work you do to help make sure Texas families have access to food during this time. Eligibility Children in K–12 who were eligible for P-EBT benefits during the 2020–2021 school year and those who are newly eligible for NSLP are eligible for summer P-EBT benefits as long as they were enrolled in an NSLP-operating Texas school during the last month of the school year. This includes children who did not receive 2020–2021 school year P-EBT benefits based on the virtual attendance percentage provided by their school. Please advise families according to their specific situation: • Children who received 2020–2021 school year P-EBT benefits If a child received 2020–2021 school year P-EBT benefits (because they completed the P-EBT online application or they automatically received benefits because they were part of a SNAP family), they do not need to take any action. They will have summer P-EBT benefits automatically loaded on their Lone Star Card or P-EBT Card. • Children who were eligible, but did not apply, for P-EBT during the 2020–2021 school year If a child was eligible for 2020–2021 school year P-EBT benefits, did NOT receive SNAP benefits at any time between August 2020–August 2021, and has not already completed the 2020–2021 school year P-EBT online application, the parent or guardian can either complete the 2020–2021 school year P-EBT application or complete and return the household application for free and reduced-price meals (NSLP form) to their school by Aug. 28. • Children who are newly eligible for NSLP The parent or guardian should complete and return the household application for free and reduced-price meals (NSLP form) to the child's school on or before Aug. 28 to see if they are eligible for summer 2021 P-EBT. See the P-EBT summer FAQs on the HHS website for more information about student eligibility or reference the letter to families linked to below. NSLP Household Application for Free and Reduced-Price Meals Receiving free meals at school does not automatically make a student eligible for P-EBT. It is important to note that P-EBT benefits require individual income eligibility unless a child attends a Community Eligibility Provision (CEP) or Provision 2 (P2) school. Please be aware that Aug. 28, 2021, is the deadline for newly eligible families to turn in the household application for free and reduced-price meals (NSLP form) to their school to be eligible for summer P-EBT. The deadline is Aug. 28 because it is the end of the summer P-EBT period. Forms received by schools after that date will not apply to summer P-EBT. The socioeconomic form cannot be completed now to be eligible for summer P-EBT unless a child attends a newly eligible CEP or P2 school. Families who filled out the socioeconomic form during the 2020–2021 school year (by June 30, 2021) are eligible for summer P-EBT. 2020–2021 School Year P-EBT NSLP eligibility for the 2020–2021 school year ended June 30, 2021. The household application for free and reduced-price meals (NSLP form) deadline has passed. It cannot be completed to apply for 2020–2021 school year P-EBT. Communicating with Families To inform eligible families, please use the "P-EBT Letter to Families – August" (select the English or Spanish version as needed), attached below. • P-EBT Summer Letter to Families (English) • P-EBT Summer Letter to Families (Spanish) For more information, visit hhs.texas.gov/pebt (English) or hhs.texas.gov/es/pebt (Spanish), or call the P-EBT Call Center at 833-442-1255, Monday through Friday, 8 a.m.–6 p.m. Central time.
Spur Mini Cheer Camp will be hosted by the SHS Cheerleaders on October 9th from 9:00am till 3:00pm. The cost of the camp is $30 a participant.
Open house and meet the teachers Monday, August 16th at 6:00 pm. 6th grade orientation at 5:00 pm in the foyer. Students may pick up their schedules at that time. Look forward to seeing everyone on Monday.

Snooks is ready for some Bulldog FOOTBALL!! Come out and support your Bulldogs vs Westbrook today starting at 6:00. Meet the Buldogs/Spurettes will be after the scrimmage for football, cross country, and cheerleaders. There will also be a booster club meeting in the bleachers following the scrimmage. If you are interested in being a part of the booster club please stick around. Spur ISD Open House will be Monday August 16, 2021 from 6:00-8:00pm. Have a great weekend.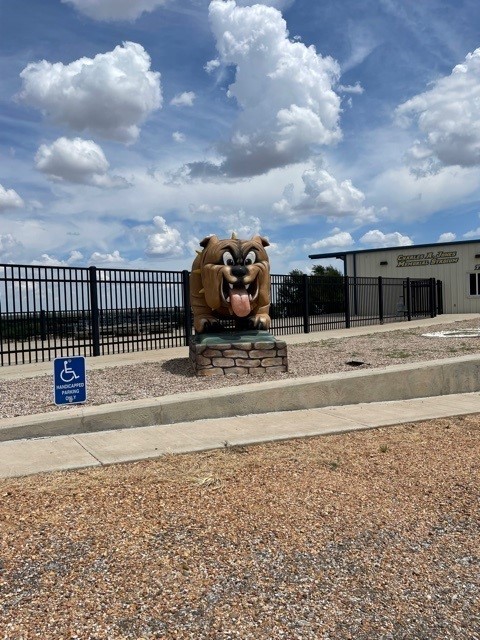 REMINDER: There will be a substitute meeting on Monday, August 16th at 9 AM for current subs and anyone interested in becoming a substitute teacher! Please come check out what it's all about! We'd love to see you! For an application on subbing or if you any questions please call 806-271-3272!