There will not be a JVG game this afternoon, we will start with JVB at 5:00pm in the dome.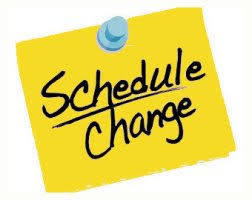 Monday- JH Basketball vs. Guthrie (T) at 5:30pm Tuesday- Picture Retakes; TSI Pre-test for Juniors and Seniors; JVG, JVB, VG, and VB BB vs. Ira (H) at 4:00pm Wednesday- TSI test for Juniors and Seniors Thursday- Highland Tournament begins for Varsity Boys Basketball Friday- Highland Tournament (VB only) Saturday- Highland Tournament (VB only)
Monday- Board Meeting at 7pm Tuesday- Early Release at 1pm; VG BB vs. Westbrook (H) at 3pm Wednesday- Thanksgiving Holiday Thursday- Thanksgiving Holiday Friday- Thanksgiving Holiday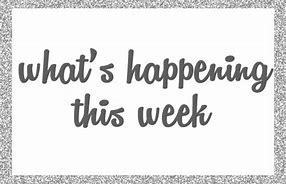 Tomorrow there will only be one basketball game which is the Varsity girls vs. Highland (T) beginning at 6:15pm.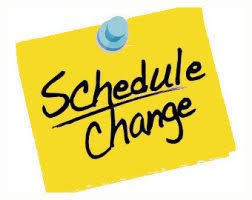 On Wednesday November 17th, we will be hosting the annual Thanksgiving meal. Parents are welcomed to eat lunch with their child. There is no cost for the meal. Here are the times: 11:00am-11:30am Pre-K through 2nd 11:30am-12:00pm 3rd through 5th 12:42pm-1:12pm JH and HS
Monday- JH Basketball vs. Motley Co. (T) at 5:30pm Tuesday- JVG & VG vs. Highland (T) at 4:00pm Wednesday- Thursday- FFA Area LDE Queen of the Court Tournament Friday- Queen of the Court Tournament Pep Rally at 3:20pm in the Dog Domes Varsity Football vs. Valley at Ralls beginning at 7pm Saturday- Queen of the Court Tournament


Spur Bulldogs vs Valley Patriots 7:00 pm Friday 11-19-21 @Ralls. Let's go Bulldogs

Boys are leaving Clairmont. If you would like to welcome them home, they will be coming up Burlington.

Quick reminder: Today: Please join us for the Veterans Day Program at 9:30 this morning in the Auditorium. Friday: Playoff Pep Rally in the Dome @ 1:55pm Early Release for All Students 2:30, Buses Run 2:35pm Playoff Game Vs Meadow in Hermleigh @6:00pm Spur is the Visiting team.
Congratulations to Zek Mosley for runiing great at state! Zek finished as a 3 time state cross country qualifier. Proud of you Zek.
Congratulations to the Spur Spurettes as the State Cross Country Runner Up for 2021!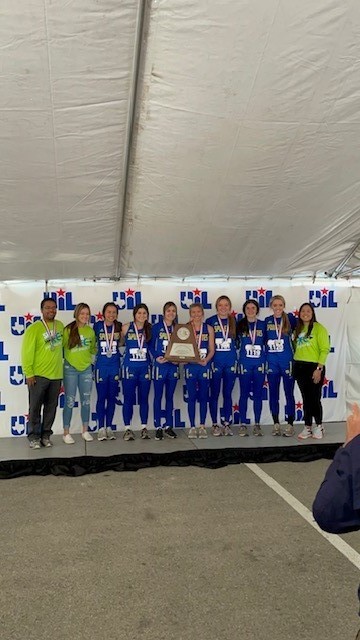 Be sure and join us for senior night tonight at 7:00. The football game versus Paducah will begin at 7:30. We will recognize the seniors involved in band, cheerleading, cross country and football.
Congratulations to the Spur Spurettes for winning 2nd place at the state cross country meet. Very proud of these ladies and their coaches!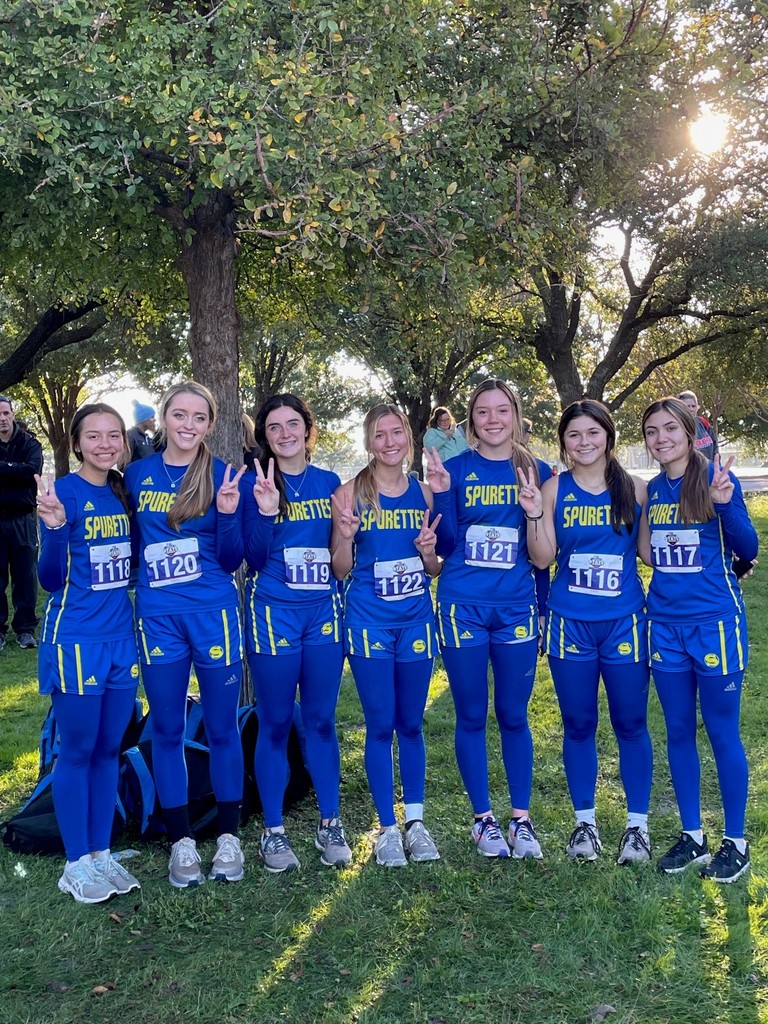 Just a reminder that Monday, November 8th is a student holiday. We will see everyone back at school on Tuesday the 9th. Remember to set your clocks back Saturday night.
Please join us tomorrow night for Senior Night starting at 7:00 before the football game versus The Paducah Dragons. We will honor the senior band, cheerleaders, cross country and football participants. Senior parents, please be there a few minutes early.
Congratulations to our October Bulldog Shout-outs! These students were caught doing something exceptional either in the hallways or the classroom. Way to go! Alyssa Fulmer-11th Laney Weiser-11th Paige Bonham-12th Kolbey Adams-12th Gabriel Molina-9th Rylynn Beshirs-6th Steven Hulme-8th Jamie Harbour-4th Marley Hammonds-4th Paisley Smith-4th Zayde Caballero-Reyes-3rd Analeigh Frausto-2nd Reid Hammonds-2nd
Monday, Nov. 1st- Tuesday, Nov. 2nd- Basketball Scrimmage at Ralls beginning at 5:30pm (Girls Only) Wednesday, Nov. 3rd- Thursday, Nov. 4th- JH Football vs. Paducah (T) at 5:30pm; JV Football vs. Paducah at 7:00pm (T) Friday, Nov. 5th- State XC at Round Rock Texas; Senior Pep Rally in the Dog Domes @ 3:20pm; Varsity vs. Paducah (H) at 7:30pm and it's also Senior Night. Saturday, Nov. 6th- JVG & VG BB vs. Eula at Rotan
A group of juniors and seniors went to a future educators workshop in Lubbock this week! They listened to a retired coach give an amazing speech, did hands-on learning activities, and heard from a panel of current college students that are seeking a degree in education. Thank you Region 17 for a great experience!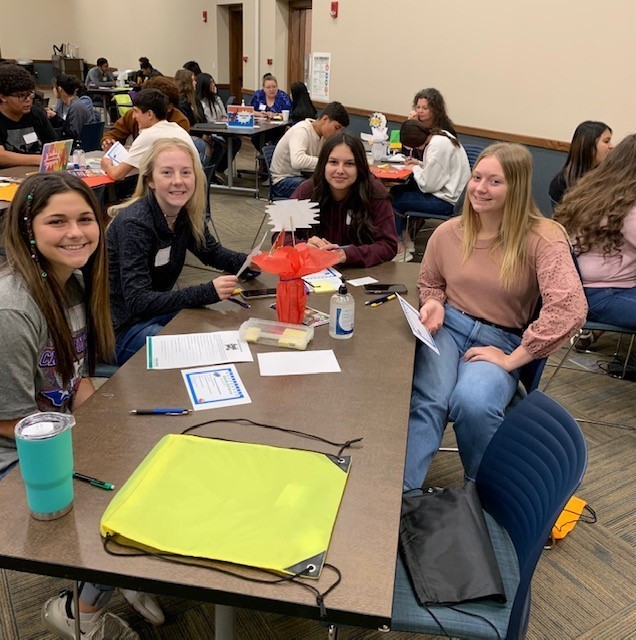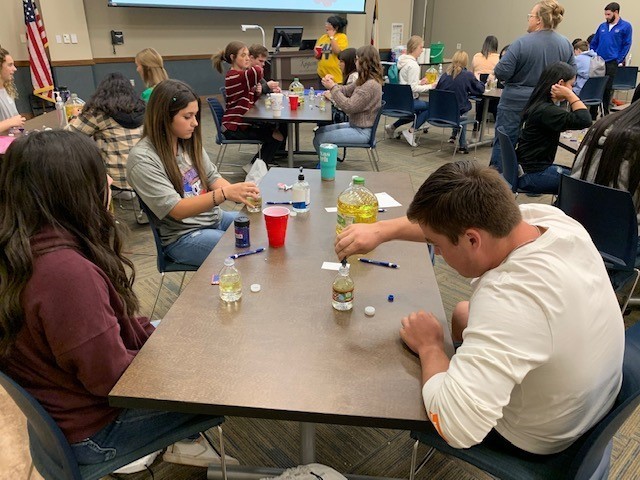 Junior and Senior parents, Balfour will be here at noon today to take orders for caps and gowns for seniors and class rings for juniors.
Tomorrow the JH Cheerleaders will be selling glow sticks for the Black Out Pep Rally to the junior high and high school students, throughout the day. Elementary have already been sent order forms home and those just need to be returned with the amount desired and money!