Monday, March 20th- Bi-District OAP in Post, Spur will perform at 2:45pm; Motley Co. Invitational; Epic Entertainment at 1:30pm for Elementary Tuesday, March 21st- HS Tennis at SPC; HS District UIL at Jayton Wednesday, March 22nd- Thursday, March 23rd- Rolling Plains Relays at Jayton beginning at 4:00pm for JH Friday, March 24th- Rolling Plains Relays at Jayton beginning at 11:00am ; Early Release at 1:00pm Saturday, March 25th- Texas Tech FFA CDE Invitational

Monday, March 6th- Mandatory Parent Cheer meeting at 5pm in the HS library; Camo Banquet for the Seniors at the Church of Christ at 6:30pm Tuesday, March 7th- HS Tennis at SPC in Levelland; ACT Testing for Juniors Wednesday, March 8th- Thursday, March 9th- Golden Spur Relays beginning at 4:00pm for JH (H) Friday, March 10th- Golden Spur Relays beginning at 12:30pm for HS (H); Early Release at 1:00pm SPRING BREAK is March 13th-17th
Monday, February 27th- Board Meeting at 7pm Tuesday, February 28th- HS Tennis at SPC beginning at 8AM; JH Track Meet in Crosbyton beginning at 3:30pm Wednesday, March 1st- Thursday, March 2nd- District One Act Play (H) Friday, March 3rd- Early Release at 1:00pm; HS Track Meet in Crosbyton beginning at 2:30pm


Quick reminder: The Boys Varsity basketball Playoff Game vs Whiteface is tonight at 6:30 @Lubbock Roosevelt. Go Bulldogs go get another GOLD BALL!!!! Gate opens 1 hour prior to game time.
There will be a pep rally on Thursday, February 23 to cheer the bulldogs to victory for the area championship. The game against Whiteface is at 6:30 pm at Roosevelt High School. The theme for the pep rally and game is team up against the antelopes so dress in your favorite jersey.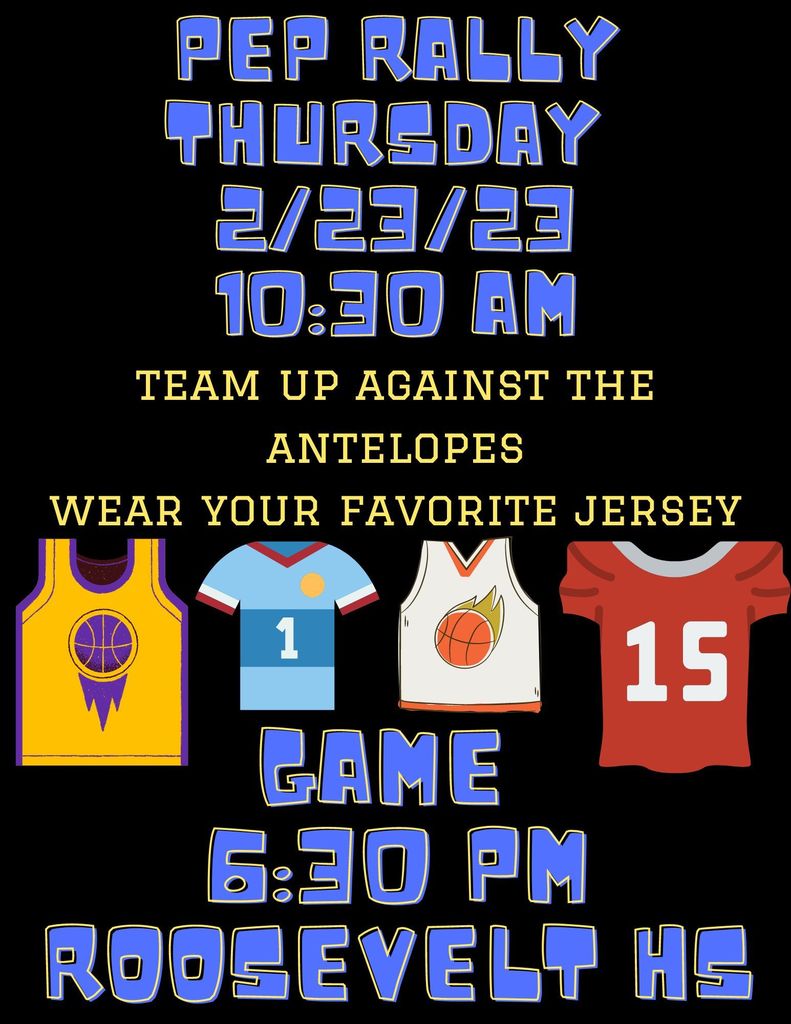 Please share!

Bulldogs are Bi-District Champions!!! We will play Whiteface on Thursday 2-23-23 @6:30pm at Lubbock Roosevelt!! Go Dogs!!!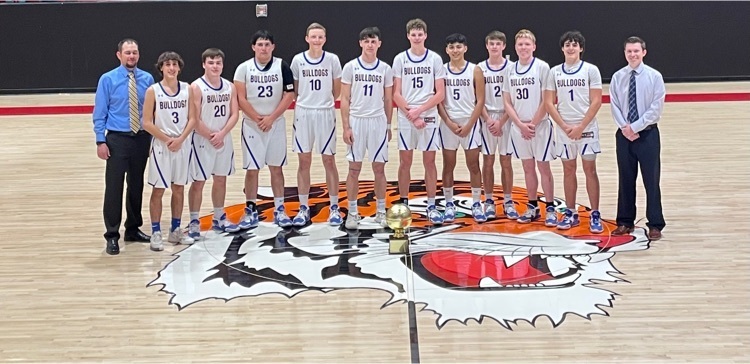 We will have a pep rally for the Spurettes tomorrow at 3:20pm in the Dog Dome.
The Spurettes will play Sands on Thursday, February 16th at 6:30pm in Slaton for the Area Championship. We will be the visiting team.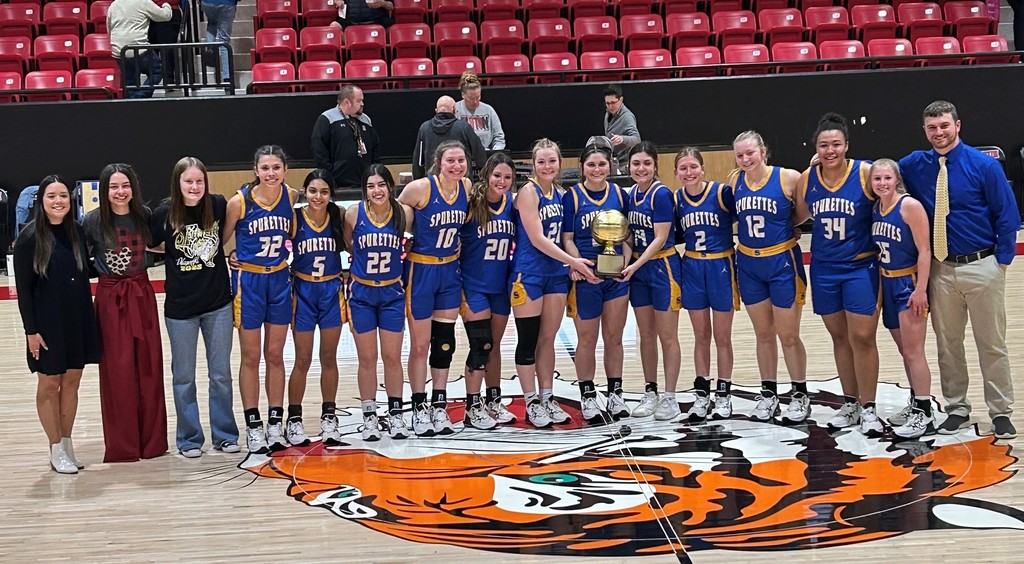 Congratulations! Taylor Dill placed 3rd at FCCLA Regional Competition and is headed to state with her public policy presentation over the disadvantages that the disabled people face.
The Mandatory Cheer Parent meeting set for Thursday, February the 16th will be rescheduled due to the playoff basketball game. We will let you know as soon as we reschedule. Thank you. Dana Conrad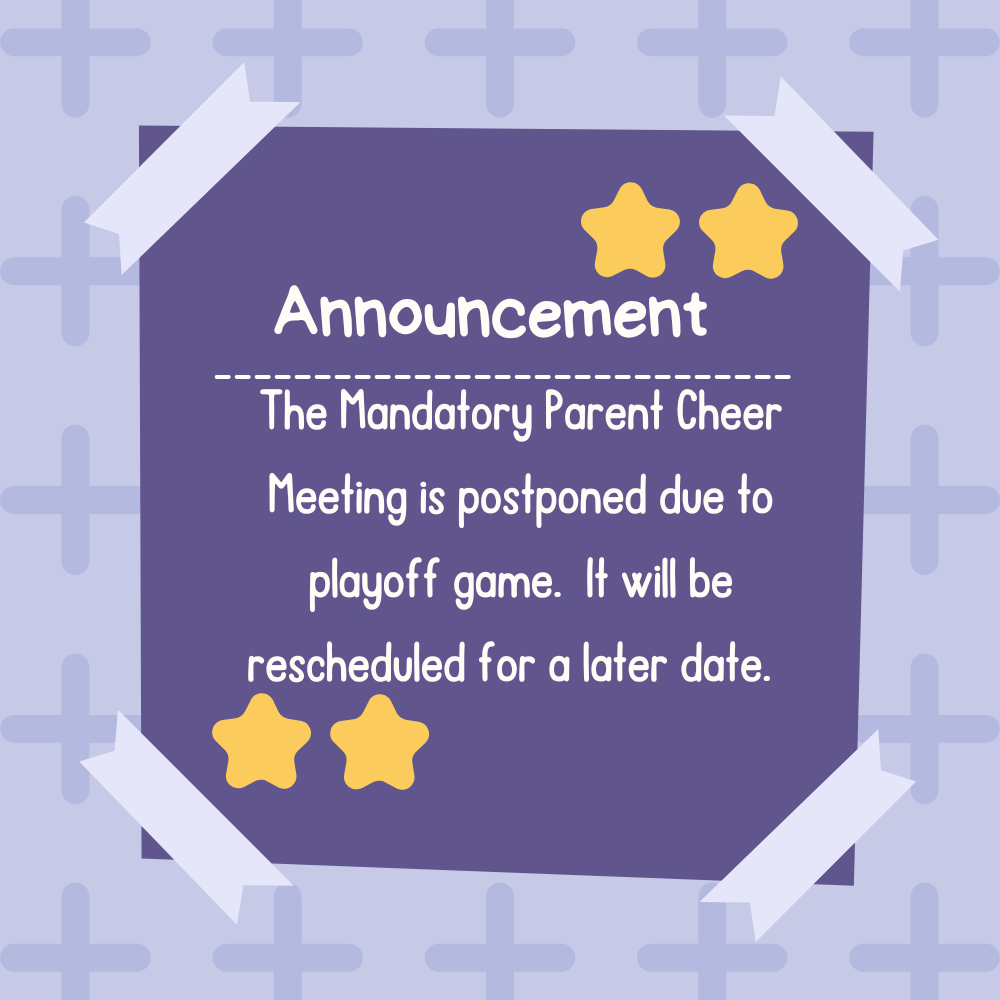 Congratulations to the Spurettes! Bi-District Champs. 66-34 against O'Donnell!
Monday, February 13th- Student Holiday/Staff Development; VG vs. O'Donnell in Slaton beginning at 8:00pm for the Bi-District Championship (We will be the Visiting team) Tuesday, February 14th- 5th Six Weeks begins; Breakfast with Parents beginning at 7:30am in the cafeteria; VB vs. Guthrie (H) at 6:30pm Wednesday, February 15th- Thursday, February 16th- "Stop the Bleed" for grades 6th-12th; Mandatory Parent Cheer Meeting at 5:30pm in the HS library Friday, February 17th- Peace Officer Interaction Training for HS students beginning at 10:30am; Early Release at 1:00pm


Congratulations to our Spur ISD students that competed at district CX Debate today. Allee and Josh placed second and advance to state. Chelsea and Anna placed 4th and were semi finalists. Adrian and Carlos placed 6th. Allee was the top speaker for the day and won the Golden Gavel.
Monday, February 6th- JH Basketball vs. Patton Springs (T) at 5:30pm Tuesday, February 7th- Elementary class photos; JVB vs. Aspermont (H) at 5:00pm; VG & VB vs. Patton Springs (H) beginning at 6:30pm Wednesday, February 8th- Wayland Baptist Foreign Language Competition Thursday, February 9th- FCCLA Conference; CX Debate in Jayton; Junior Class ring ceremony in the auditorium beginning at 9:30am Friday, February 10th- End of the 4th six weeks; Eastern New Mexico Festival; VB vs. Paducah (T) at 6:30pm


The bus that Mr. Lester drives to Dickens will be late picking up students. He is on his way. Sorry for the inconvenience!!

Spur ISD will have a late start tomorrow, February 2, 2023 at 10am and 2 hrs late on buses. We will reevaluate in the morning. Stay safe.

Spur ISD will be releasing students at 1:00pm today. Buses will run at 1:00pm as well. If you would like to pick your student up earlier please do so.

Spur ISD is on a normal start schedule. Roads are dry and clear at this time. Based off the radar and predictions we may start seeing moisture late morning. If conditions change we will adjust accordingly. Be safe and have a great day!!
Monday, January 30th- JH Basketball vs. Jayton (H) at 5:30pm Tuesday, January 31st- JVG, VG, & VB vs. Motley Co. (H) beginning at 5:00pm Wednesday, February 1st- Thursday, February 2nd- Friday, February 3rd- JVG, JVB, VG, & VB vs. Jayton (T) beginning at 4:00pm Saturday, February 4th- Borden Co. Tournament (JHG, JVG & JVB) TBA